---
This is the HomePage of the GTA FXT Editor made by Martijn Aben.
---
There isn't much jet on this page but you'll never know what can come.
General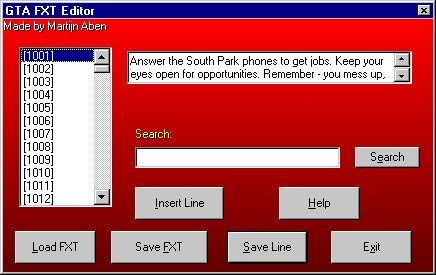 Here is a screenshot of how the editor looks like. You can download the editor here. The editor is very easy to use. But if you need some help look here. If you have any suggestions or comments please send them to m.r.m.aben@usa.net.
Download (Version 1.01 English)
Click here to download the complete install.
Or click here for the EXE and help only.
---